Gallery Amsterdam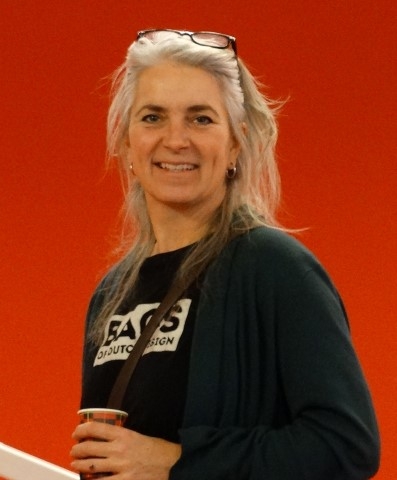 atelier-galerie Sacha Wendt Amsterdam
Sacha Wendt nodigt designers en kunstenaars uit om hun werk te tonen.
NOW:
Jacquelien Sluis (NL) rope jewelry
Iris Nijenhuis (NL) modular design jewellery
Olivia Bertus (NL) bags & textieldesign
Mariska Eijck (NL) applies textile design
Fee Heartfelt (DE) fahiondesign
Mermaid (NL) Leather Bags
Standaard in de collectie: Sacha Wendt Bags & Fashion
Binnen Wieringerstraat 25hs
1013 EA Amsterdam
Now in the Sacha Wendt Gallery Amsterdam:
Iris Nijenhuis ´Modulair Design!´
These unique works of art made from laser-cut textile are handcrafted into eye catching porteble designs.
By connecting the puzzel pieces together manually, inspiring shapes and structures are created that can form
various products.

Jacquelien Sluis ´The main material for those pieces of jewelry is rope!´


This is what I like about designing, discovering new materials and developing them into new designs.
I combined pieces of rope with magnet in tubes of silver. This gives the uppertunity to nummerous different combinations.

Mermaid Amsterdam

The Mermaid bags are comfortable in use due to their soft and smooth leather.
The smart closures and unique colour combinations make every bag original.

Fee Heartfelt 'Clothes are the word for what we believe and love'

Fashion and Designlabel high quality knitwear.
Fee worked with Tamotsu Kondo from Japan, and leurned the tricks of draping.
Original designs, sometimes wearable in several ways

Olivia Bertus 'Handmade originals'

Oliva works as a textile designer. Her own collection includes: bags, stuffed animals, stools and ottomans and accessories like wallets and coin purses. The patterns printed on the fabric are all designed and drawn by Oliva Bertus

Mariska Eyck 'Trust your soul! She is your joy.'

Mariska makes colorful artwork (paintings and drawings).
As she says, color projects the soul, the joy of life, and energy that keeps life going.

Previeus: Marian Sturkenboom 'Just a perfect day'

Transparant and light materials like silicone are the main products for the art Marian Sturkenboom makes.
Shapes from nature are being used and create these unique and orignial jewelry.
atelier-galerie Sacha Wendt Amsterdam
Sacha Wendt nodigt designers en kunstenaars uit om hun werk te tonen.
NOW:
Jacquelien Sluis (NL) rope jewelry
Iris Nijenhuis (NL) modular design jewellery
Olivia Bertus (NL) bags & textieldesign
Mariska Eijck (NL) applies textile design
Fee Heartfelt (DE) fahiondesign
Mermaid (NL) Leather Bags
Standaard in de collectie: Sacha Wendt Bags & Fashion
Binnen Wieringerstraat 25hs
1013 EA Amsterdam